To Be Blessed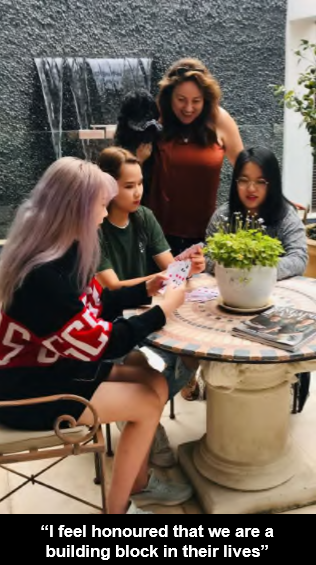 We are sharing with you this story contributed by our homestay host, Julieanne, of Botany, Sydney. Welcoming international students into her home brought her much joy:
My home is huge. I'm used to running a busy house.
I enjoy having international students with us. They bring life into my home. The students staying with us are busy and happy young ladies. I feel honoured that we are a building block in their lives.
How amazing it is for international students to come to Australia and enjoy an Australian life … home cooking, a family environment, being safe.
Study Vision is a supportive homestay company with 24/7 backup. They are totally experienced and have a wonderful team working with confidence and expertise. I'm so blessed to have Study Vision in my life.
Julieanne's experience reminds us of the importance of what we do. We integrate international students into our community, and the students, in turn, reciprocate by enriching our lives.