Celebrating a happy birthday around the world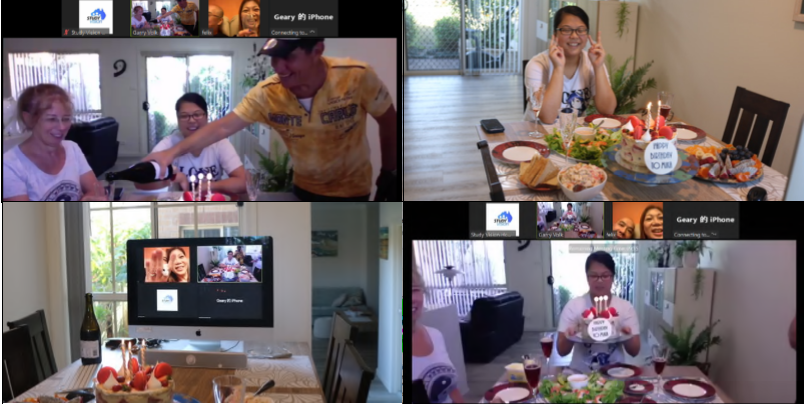 Turning 19 is a tremendously special occasion.
We wish student, Sze Nam, a very Happy Birthday!
Sze Nam is from Hong Kong and is studying the University of Sydney Foundation Program at Taylors College.
When Sze Nam turned 19 in early May this year, her homestay host, Garry, of Penshurst, Sydney, organised an amazing birthday party.
Using online technology, Garry connected with Sze Nam's mother and father in Hong Kong. Study Vision's Office Manager, Jess, was privileged to be invited to join in the celebrations.
We extend our special thanks to our fantastic host parent, Garry, for his care and thoughtfulness. Thank you also to Sze Nam's education agent counsellor, Vivian Lee of Glocal Education Services Centre (GES), for playing such an important communicative role between Sze Nam's mother and father in Hong Kong and all of us here in Australia.
We are thrilled to have the opportunity to serve Sze Nam. From all of us at Study Vision, we wish Sze Nam a wonderful birthday and continued success in her studies.